Decking
---
---
Redwood
---
Call before you come, the website is not up to date during the quarantine.
---
Closed Mondays starting in March 2021
---
2"x6" Redwood Heart Merch Green(Not Dried)
This was all graded as Con Heart and better as a rough cut, but after planing it didn't quite make the grade. There are some missing edge knots, checked ends, unsanded areas, or some other characteristic that kept it from the higher grades.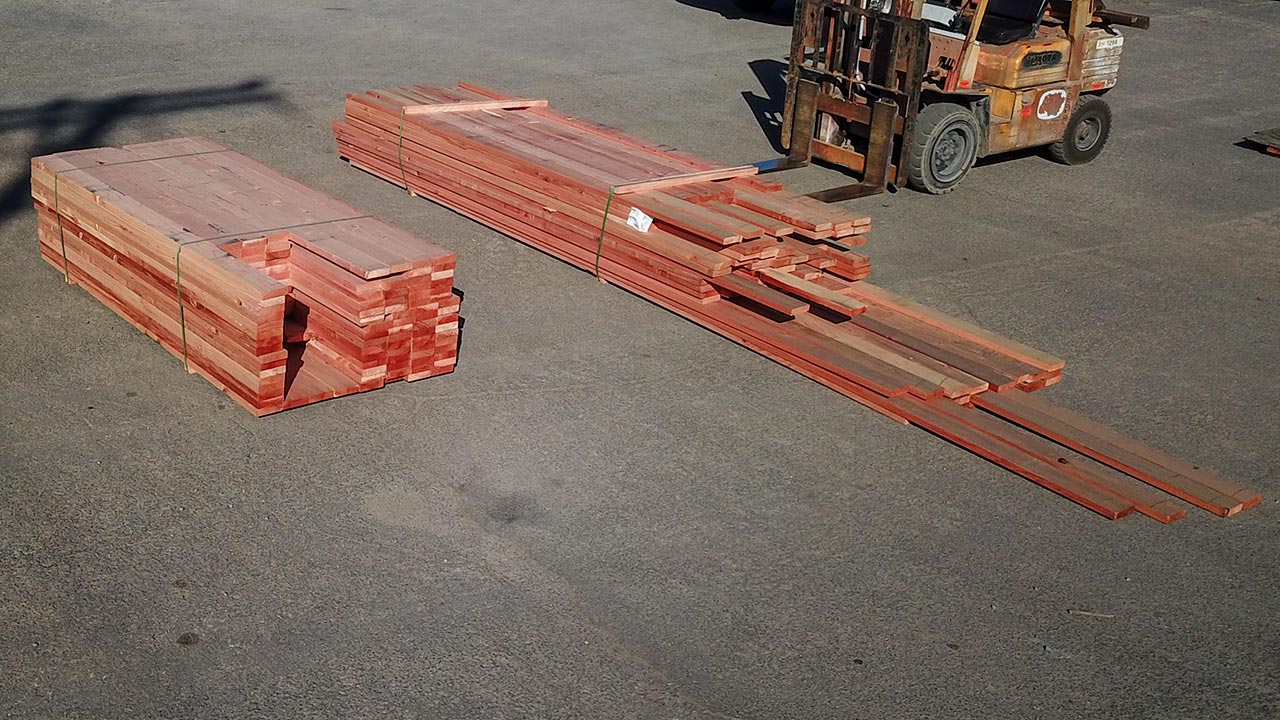 Sale priced at $1.19LF by the pallet
---
2"x4" Superior Heart Dry Redwood
This is a slight step up from a con heart grade. The 2"x4" is a little narrower than the traditional 2"x6" for decking, but it leads to less cupping and end checking once the deck has been there a few years. These are great for a variety of other projects too.
104/12' 1248LF / 364 SqFt $1350 Tax Included
104/12' 1248LF / 364 SqFt $1350 Tax Included
104/14' 1456LF / 424 SqFt $1500 Tax Included
104/14' 1456LF / 424 SqFt $1500 Tax Included
---
Hardwood
---
5/4"x4"x10' Red Balau
(0.983 in. x 3.5 in.)
$2.49LF by the unit
66 PCS 660LF / 192 SqFt(10'x19'3") $1802.63
---
Warning:
Drilling, sawing, sanding or machining wood products generates wood dust and other substances known to the State of California to cause cancer Avoid inhaling dust generated from wood products or use a dust mask or other safeguards to avoid inhaling dust generated from wood products. Wood products emit chemicals known to the State of California to cause birth defects or other reproductive harm. California Health and Safety Code Section 25249.6