Fence Products
---
This page is for pallet pricing only. Many of these products are not available for retail.
---
Redwood
---
1"x6"x6' Redwood Resawn
Rough one side and smooth one side
400 PC pallets $785 Tax Included
---
1"x6"x6' Redwood Tongue and Groove #2
This is a downfall grade from premium tongue and groove redwood fencing they will have small blemishes that kept them from being $8 boards. There might be a chip on the tongue or the groove, a small missing knot, or a larger knot. It makes a great looking fence once it's all up though.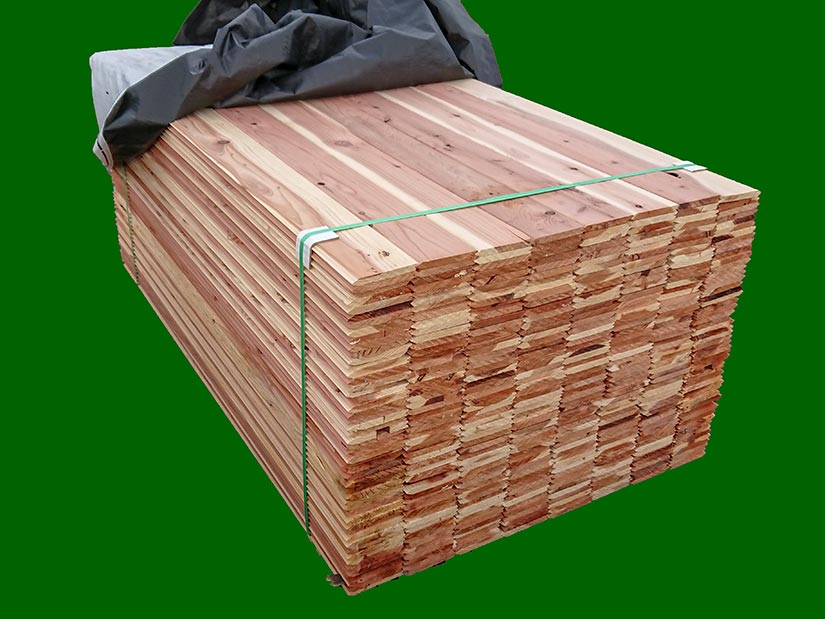 400 PC pallets for $699 Tax Included
---
Cedar
---
1"x8"x6' Western Red Cedar Square Top
Good grade of Red Cedar fence boards. Priced for sale at $4.47ea by the pallet.
108 PC pallets cover up to 67' of fence for $525 Tax Included
---
5/4"x6"x6' STK Western Red Cedar Rabbeted Bevel Lap
These boards are thick on one edge and thin on the other with a notch(rabbet) on the thick edge for the thin edge to fit under to give you privacy. It's a great look made from durable Western Red Cedar.
Great price at $2.45ea by the pallet
44 PCS 16' of fence $117.23 Tax Included
58 PCS 21' of fence $154.53 Tax Included
108 PCS 39' of fence $287.75 Tax Included
223 PCS 81' of fence $594.16 Tax Included SOLD
---
1"x6"x6' Cedar Dog Ear Fencing (Full 6")
(0.625 in. x 6 in.)
Full 6" width fence boards for less than the 5.5"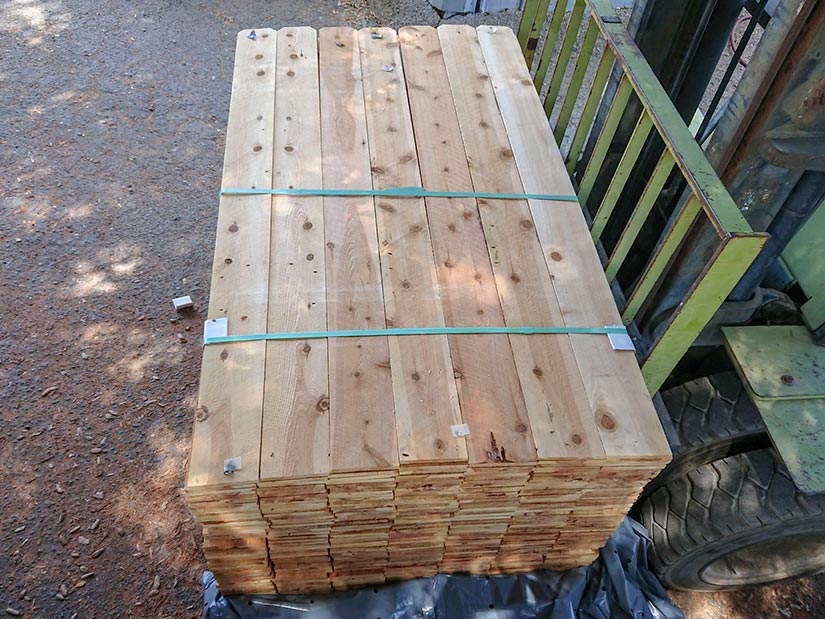 364 pc pallets cover up to 182' of fence
$815 Tax Included
---
1"x8"x6' Cedar Rustic Dog Ear Fence
This rustic grade mixes good boards with some that allow for some peck, bark edge, or other characteristics not allowed in the higher grades, but it makes a decent fence that will last just as long as the fencing that costs twice as much.
312 PCS pallets cover up to 195' of fence
SOLD OUT more coming soon
---
1"x6"x6' Rustic Cedar Dog Ear Fencing
(0.625 in. x 5.5 in.)
This rustic grade includes a combination of regular boards, pecky boards, and boards with some other characteristics that don't meet the premium grade. This grade will be just as rot and insect resistant as the premium grade, just with a rustic look.
416 pc pallets cover up to 190' of fence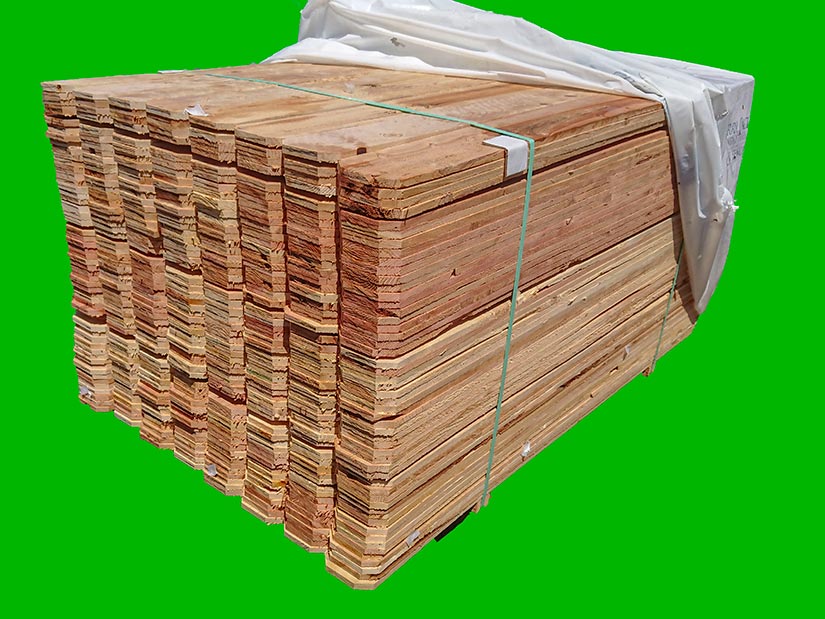 SOLD OUT more coming soon
---
Gate
---
42"x70" Cedar Gates
These all have some small blem that kept them from being sold at full price at $259ea, but are still great gates!
$59ea
---
GateMate Ready Gate
GateMate Ready Gate Kit includes 4 corner braces, 2 Hinges, 1 Gravity Latch, and screws. Black powder coated for durability.
$23.99ea
---
Posts
4"x4" Pressure Treated
For maximum life: When you put your post in your hole make sure to backfill 4"-8" with something that drains well and will keep the concrete from forming a cup underneath your post.(Otherwise your post will become waterlogged and extremely weak.) Pour your concrete slightly above ground level and slope it away from your posts.
48pc pallets Green .40 ACQ (Call First, in stock most days, but can be up to 3 business day lead time for some lengths)
Call for pricing and availability.
---
Warning:
Drilling, sawing, sanding or machining wood products generates wood dust and other substances known to the State of California to cause cancer Avoid inhaling dust generated from wood products or use a dust mask or other safeguards to avoid inhaling dust generated from wood products. Wood products emit chemicals known to the State of California to cause birth defects or other reproductive harm. California Health and Safety Code Section 25249.6